Recap: Sasori, Dot, and Cream are going to get Deidara and hunt Rock Lee down. XP
Sasori: Deidara! Where are you?!?
Deidara: I'm over here, un... what do you want?!?
Sasori: Listen... Rock Lee is taking over the world and we have to stop him.
Deidara: 0_o... *Bursts into laughter* BUWAHAHAHAHAHAHAH!!!!!!!!!!!!!!!!! THAT'S HILARIOUS!!!!
Sasori: -.-
Deidara: HAHAHAHAH! ROCK LEE!! TAKING OVER THE WORLD!! PRICELESS!!! *Half laughing* Now seriously, Sasori, tell me what you want.
Sasori: I'm serious. Rock Lee is taking over the world.
Dot: In a youthful wrath!!
Cream: And it's up to us to stop him!!
Deidara: Fine... this should be easy...
MEANWHILE....
??????: The ship!! It's goin down man! This ain't good!
????????: This is not good! What are we to do?
?????: Everyone stay calm! I'll try to think of something!
????? ???: DUDE!!!
?????: Boy, doesn't this suck.
All: AAAAAAAAAAAAAAAAAAAAAAAAAAAAAAAAAAAHHHHHHHHHHHHHHHHHH!!!
*CRASH!!!!!!!!!!!!!!!!!!!!!!*
Back at the base...
Pein: *Walking in* Deidara! Sasori! We're back from ANOTHER FAILED MISSION TO CAPTURE NARUTO. WOULDN'T YA GUESS THAT WAKKO HAS AN EXTREME PHOBIA OF FOXES?!?!?
Wakko: so... many... *twitch*... fOxEs....
Yakko: It's okay, buddy...
...
Pein: Deidara? Sasori? This better not be some joke! You'll both suffer dearly if it is!!!! Come out NOW!!!
Itachi: Leader, take a look at this. *Holds up note*
Note:
"Dearsed Daddoo and friendz,
We have gone out for a nobel cauz and may not return for a long times. Plz don't miss us or ask y we has left, it is VERY secret, and dimented. Bye
-Lovey,
Dot
And everyone else"
Hidan: Leave it to those ******* to ditch us like this...
Pein: What on earth?!? That's it. I'm going to find them. Yakko, Itachi! Go find them!
Itachi: But you just said-
Pein: GO!!
Itachi and Yakko: Yeeaah!! *Both run out the door*
Outside...
Yakko: Yay! We get to go on a mission together Wri-
Itachi: Call me "Wrinkle" one more time and I will pelt your face in.
Yakko: Peep!
Itachi: ...
Yakko: PEEEEEEEEEEEEEEEEEEEEEEEEEEEeeeeeeeeeeeeeeep
Itachi: . . .
Yakko:
BLEARG!!! Scared ya, didn't I Wrinkle?!?!??
Itachi: Yes you did. Now let's go.
Yakko: Kay there Wrinklers.
Itachi: O_0!!!!
Yakko: XD
Back to our heroes...
Dot: How much longer, Sasori-kinz?
Sasori: What was that??!?!?!?
Dot: Hey, ya know what Sasori-kinz?!?!?!? "Sasori-kinz" sounds like WEBKINZ!!! WOAAAAH!!
Tabby Von Meow: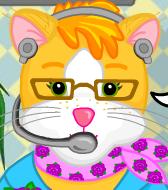 Yes it does! And now, you can adopt this month's Pet of the Month, the-
Sasori: NO!!
Tabby Von Meow: NO!?!?!?!?!??!?!?!?!?!?!? HOW DARE YOU!!!!
Everyone Else: AAAAAAAAAAAAAAAAH!!!!!!!!!!
Sasori: WHAT IS THAT THING!!
Teensy: It's me when I'm bored
Deidara: Then let's KILL TEENSY!!!!
Teensy: Why do you like killing people?
Deidara: Why do YOU like killing peoples' eyes?!?!?!?
Teensy: Touche.
Teensy disappears somehow and the rest of the gang run for their dear lives away from Tabby. XP They stop when they come across a broken ship... and they'll soon meet the survivors...
WHO WAS IN THE SHIP??? DID YOU WANT TO GORGE YOUR EYES OUT WHEN YOU SAW TABBY VON MEOW WITH MUSCLES???!?!?!? WILL THEY FIND ROCK LEE?!?!?! FIND OUT IN THE NEXT EXCITING EPISODE OF ADVENTURES OF AKATSUKI!!!!!!!!!!!!!!!!!!!!!!!!!!!!!!!!!!!!!!!!!!!!!!!!!!!!!!!!!!!!!!!!!